Call Ambulance
Call: 8754886611

Emergency
Call: 8754886611


Email:

phoenixorthomailbox@rediffmail.com

Patient Appointment
Click here
for an online appointment

Patient Reviews
Mrs.Pushpalatha

The doctors were supportive sensible & skilled. The entire hospital staffs were very helpful. The atmosphere &ambience made us feel at home.
Readmore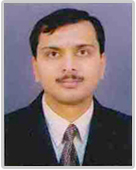 The BOSMC is the professional website of Dr. Pramod M, who is one of the consultant orthopaedic surgeon attached to Fortis group of hospitals, Bangalore. He is more than 12 years of experience in orthaopedics, trauma and joint replacement surgeries and special interest in sports injuries and sports rehabilitation.
He has done his undergraduate training from Mysore Medical College and post graduate training in the United Kingdom and HOSMAT, Hospital,Bangalore.He has done fellowship in sportsmedicine at Apollomedvarsity,Hyderabad. He has also done fellowship training in Joint Replacement and Adult Reconstructive Surgery from the prestigious Manipal University.He has undergone specialised training in minimally invasive hip surgery and robotic assisted knee surgery at the Hedley Orthopaedic Institute, Phoenix, Arizona, USA.
He feels the need for centers of excellence in India to provide quality health care on par with western standards. Our institution will be driven by patient orientation, educating, partnering and helping our patients make informed decisions at every stage of their treatment. Our clinical practice will be evidence based and of the highest quality. He has special interest in long term rehabilitation of patients with neurospinal injuries and looking forward to help such patients. He also has special interest in sports injury rehabilitation and sports nutrition for enhanced performance helping the elite athletes to return to competitive sports following the injury layoff.